Chapter 12 - 1715 AD
War against Germany has been declared. I have a sizable force ready to march into Rhineland but no artillery at all.
It is possible to breach the walls without it but it's very, very risky. And usually not too smart to attempt. But I know
that in this case Germany has weak units in Rhineland and this province isn't well defended. General Yeekim marches forward!
The game questions this mad king's sanity.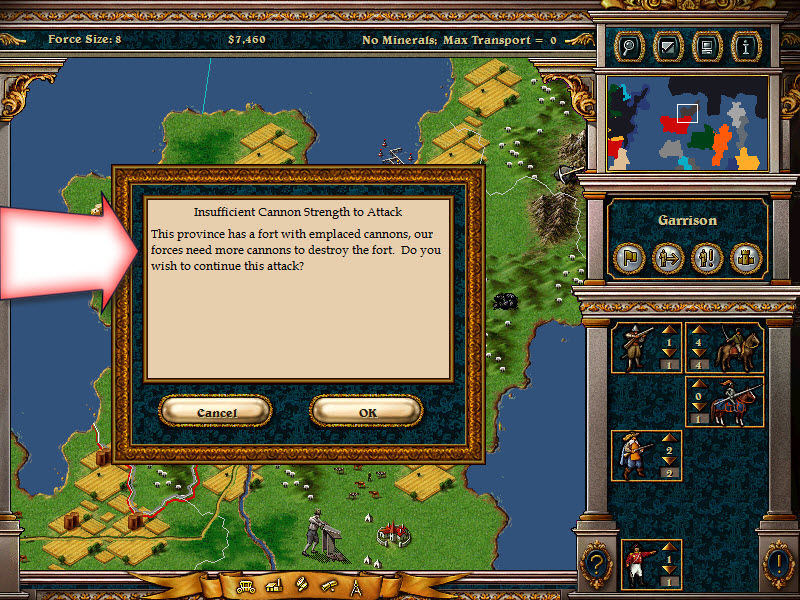 The last of my forces are moved into position.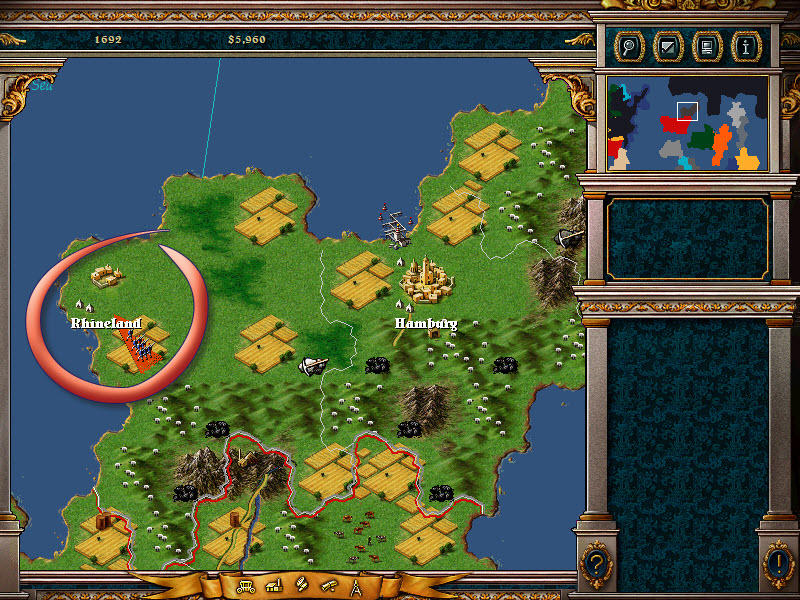 And deployed.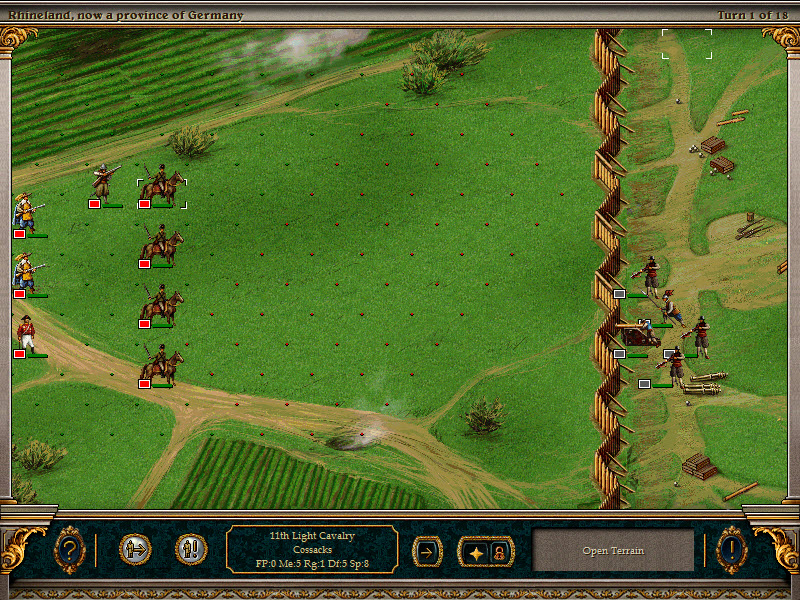 I rush every unit to the wall. I want to get the foot soldiers as close as I can since they are the only ones that
can break through the wall without any artillery. The cavalry can only duck!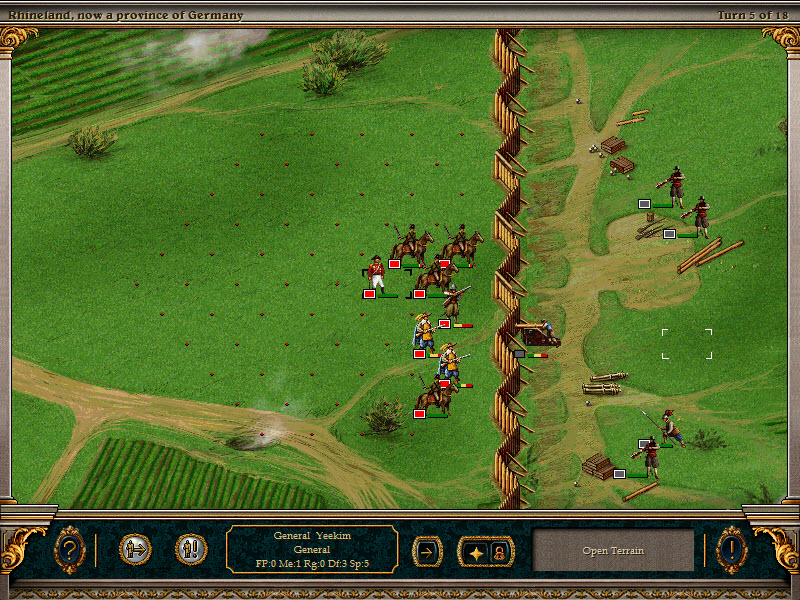 A hole is opened! Now I can rush everyone into the fort!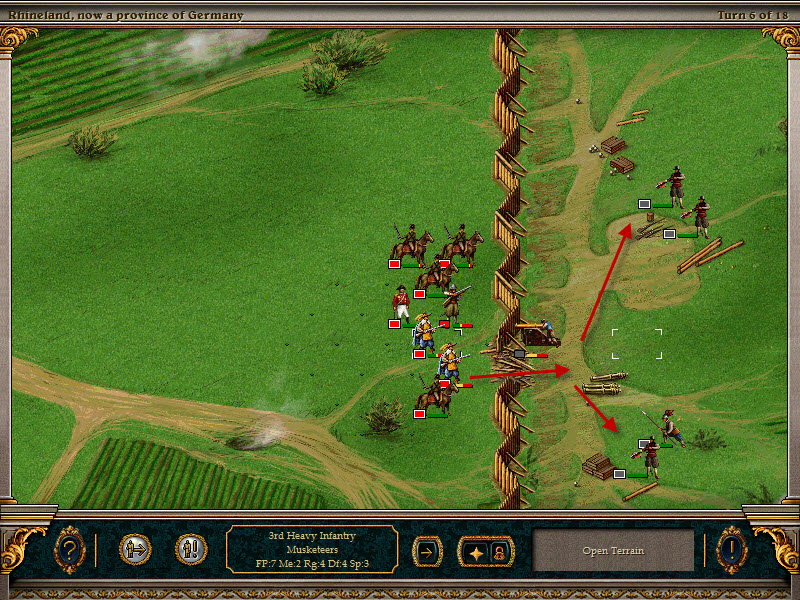 Victory! Rhineland is now a province of England.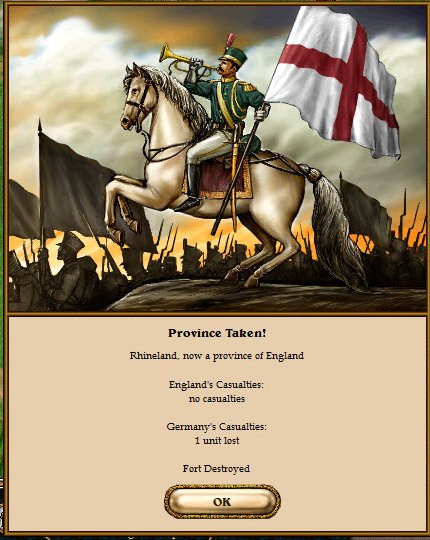 I send a spy into the German capitol. I must move forward. In the meantime I build as many regiments as
I can and send them to reinforce General Yeekim.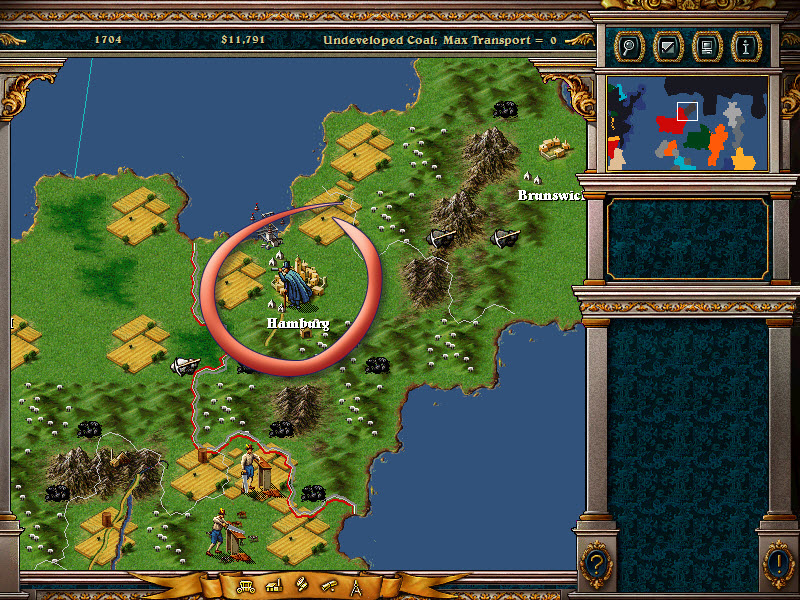 The reinforcements will include horse artillery for those pesky fort walls.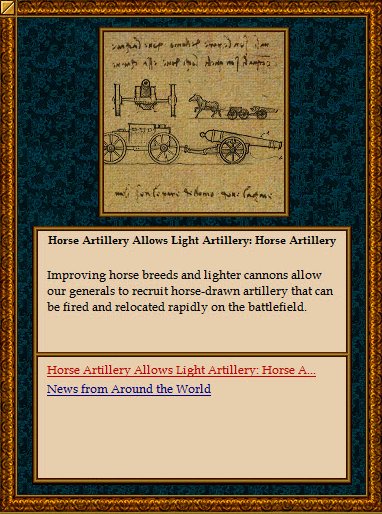 My spy reports back with estimates of enemy strength.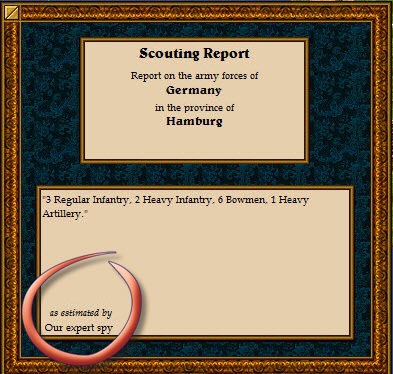 The German capitol is mine! The horse artillery wasn't as helpful as I had hoped. Both units ran off after
only a few good rounds into the fort.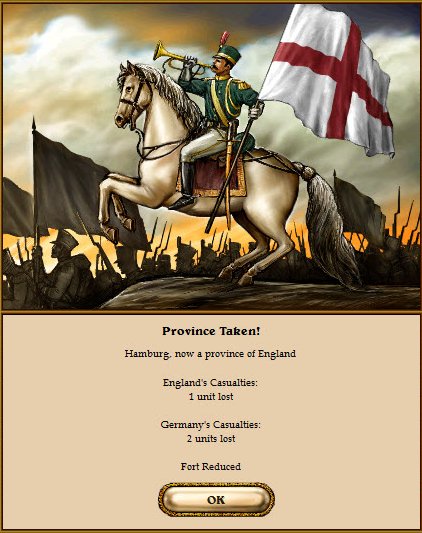 After the Germans lose Hamburg some of their soldiers see the error of their ways and I get a free regiment!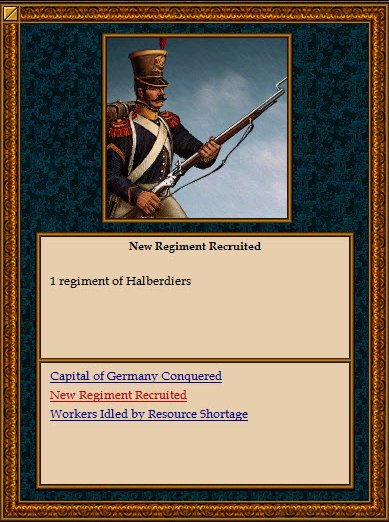 Another Old World province is mine! Noticed that the map has been changing will I've been on the move.
The other major powers are fighting amongst themselves. So far no big Old World Wars yet.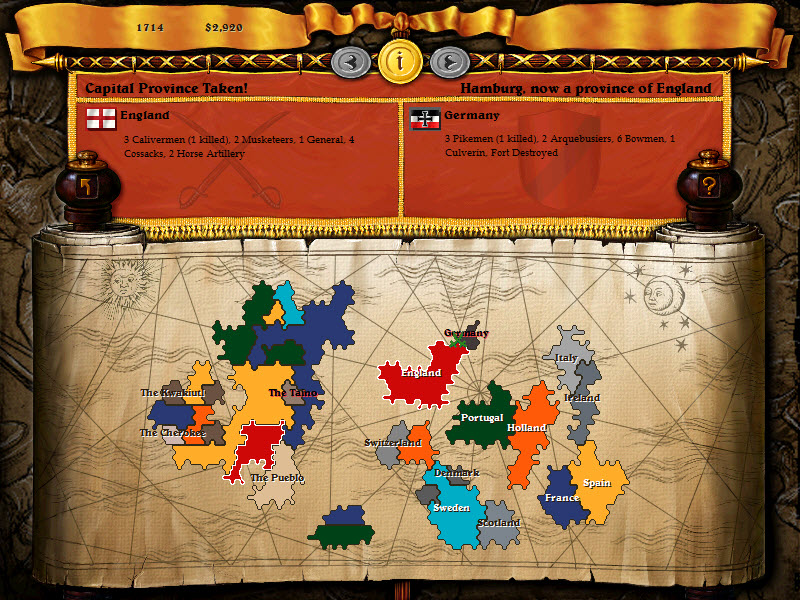 General Yeekims army rests in Hamburg. They must recover from their last two battles before marching on.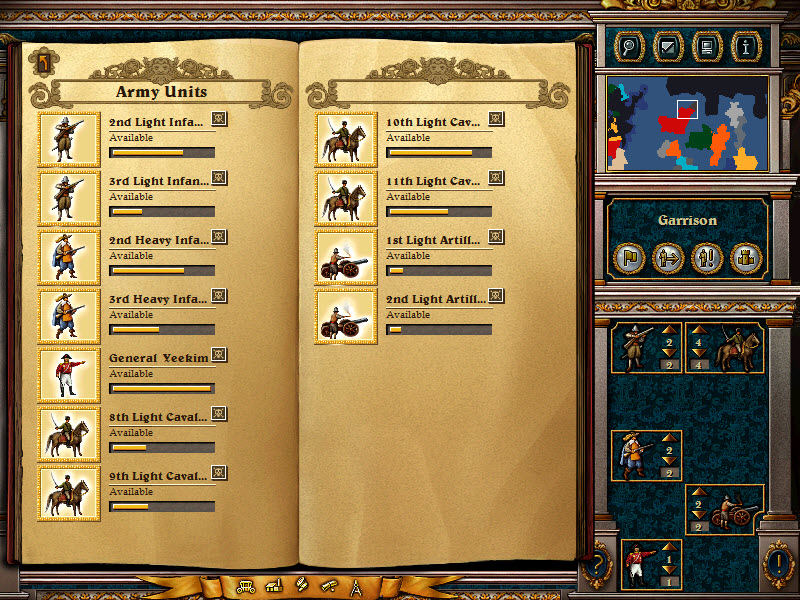 And this being Christmas Eve, all hostilities were halted and a brief truce breaks out among the English and German forces.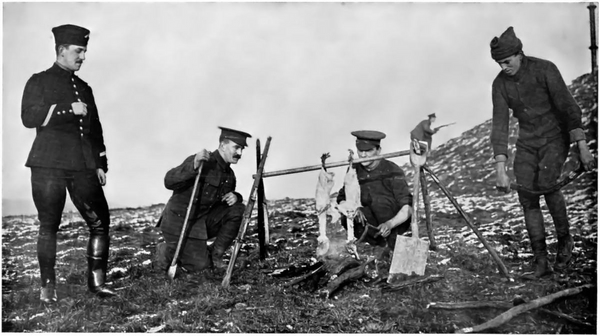 Happy Holidays!